A new collaboration between Apple, IBM, and United Airlines was announced today, with the companies joining together to bring "a robust suite of enterprise iOS apps" to United's flight attendants and gate agents as a means to make the customer's flying experience smoother. In total, Apple and United Airlines have issued over 50,000 iPhones, iPads, and Apple Watches to front-line employees of United, and the airline intends to use resources from Apple and IBM to deliver app-based tools and services at a faster and more consistent pace.

United is seeking the opinion of its employees to figure out which features it should focus on in the apps being built for workers. According to a top executive in charge of United's technology division speaking with Business Insider, flight attendants and gate agents met with Apple and IBM in Cupertino last week, helping to start work on an app that will allow flight attendants "to communicate maintenance items discovered on the plane back to the maintenance teams."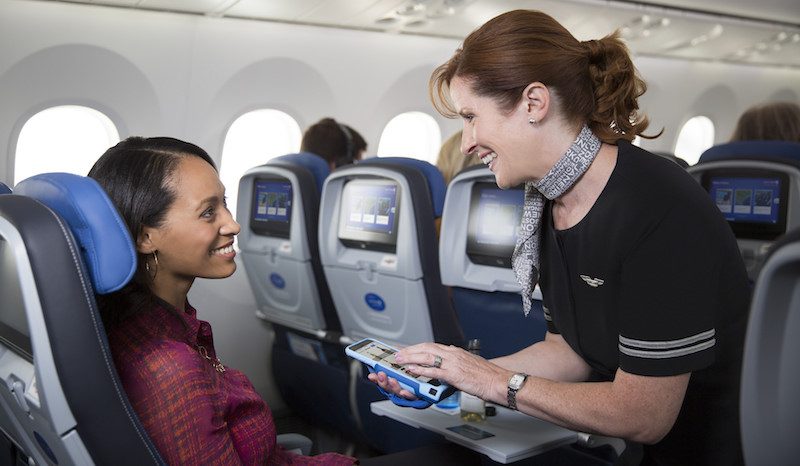 "United Airlines is committed to delivering positive traveler experiences that begin with front line engagements during all points of the passenger journey – from check-in to departure to destination," said Dee Waddell, Global Managing Director, Travel & Transportation Industries, IBM. "This enhanced strategy with mobile solutions from IBM and Apple allows United Airlines employees to tap into the right information at the right time to instantaneously address the needs that matter most to passengers."
The new deal with United Airlines is the latest evolution in the partnership between Apple and IBM, which began in 2014 with the purpose of creating transformative mobile apps for the enterprise sector. In regards to its reason for joining Apple and IBM, United's CIO Linda Jojo said, "we wanted to have the best devices in the hands of our employees."

Apple and IBM's partnership has included travel-related apps in the past, including one that let flight attendants sell seat upgrades, food, beverages, and merchandise to passengers with the ease of Apple Pay. The app, called Ancillary Sale, also remembered individual passenger preferences, so flight attendants could recommend items on current flights based on the purchases a user made on previous flights.

One of United's new apps is said to provide flight attendants with information on which passengers have connecting flights so they can better help customers find their gates upon arrival. Another will allow customer service agents more mobility to move about the concourse to help customers, instead of being tied to a single location.